Welcome to Sarver Cleaning Services
Worried about
your
home

&

office

cleaning?
Let Sarver Cleaning Services take that stress away and handle all of your cleaning needs.
About Sarver Cleaning Services
Serving southwest Virginia since 1997
We would like to do your business and house cleaning. Our firm cleans just the way you want every time and we offer weekly, bi-monthly, monthly or one-time services. We tailor our cleaning services to you. After years of experience we know this is what you expect and deserve. Every home and business is different; every customer is different.
How it works
Get amazing cleaning
in 3 simple steps
Services
Offering professional cleaning services
We offer all sorts of cleaning solutions from residential, commercial, medical, to floor and RV cleaning
Founder's Message
Hello, I'm Richard Sarver, owner and operator of Sarver Cleaning Services. I have lived in the Martinsville/Henry County area my entire life. I started Sarver Cleaning Services in 1997. I am also a REALTOR® at Spencer Group Real Estate and Auctions.
Richard Sarver
Founder, Sarver Cleaning Services
Why choose us
Amazing benefits with us
Our prices for business and house cleaning depend on frequency and amount of cleaning. Some things that affect the amount of cleaning include pets in the home, amount of clutter and surfaces requiring attention. Give me a call today and schedule a time when we can get together and discuss your needs. I'm always just a few numbers away at (276)647-7667. I look forward to hearing from you!
Experienced Staff
Professional and Experienced staff ready to help you anytime.
Professional grade products
Our products are tough enough to get out those grease stains, but soft enough to not hurt those plants or your lungs.
Fits your schedule
If you need us to clean after-hours, we can. We accommodate to your schedule.
Commercial Equipment
We use the best and world class equipment for the cleaning process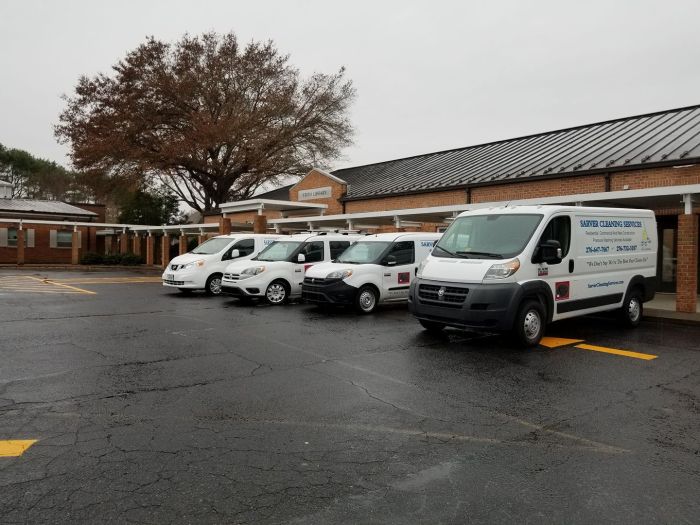 Testimonials
Trusted by hundreds of
people & companies.
I have known Richard for a few years and have recently looked a little more at the work that Sarver Cleaning Services is doing in the residential and business world. They are considerate, thorough and great for our community. Looking for a new cleaning service? Call Sarver. You won't be disappointed.
Here's the place to find really Great Service!!
Richard and his crew has cleaned the dental office where I work for years. We couldn't ask for better service and dependability! I now have them cleaning my home occasionally. I would recommend Sarver Cleaning Service for all your cleaning needs!.
Richard and his crew of professional cleaning experts have been cleaning our office for the past 7 years. We have always been very pleased with the quality of cleaning care they provide. I personally reccomend them to anyone with cleaning needs.
Richard and his crew have been cleaning our office for the past 4 years. Richard is always good about checking if there are ever any complaints.They always have our offices nice and clean for the next day…they do great work. Regina Porter
We here at GBMX feel that Sarver Cleaning Services provides our business with promt, courteous, and hard working cleaners. We have always been pleased with there work. I would recommend them to anyone.
Sarver Cleaning Services has been cleaning our offices for several years now and we could not be more pleased. His staff are so professional and they got out of their way to make sure that you are happy with the results. We especially like the fact that we get to see the same people each day instead of us having to wonder who the new person is. If you need to speak with Richard he is always accessible which helps to make you feel like you are important to him. I would recommend Sarver Cleaning Services to anyone that asks…..as a matter of fact, I already do. You cannot go wrong with Sarver Cleaning Services.
Sarver Cleaning Services have been very accommodating with our schedule even when it has changed. Thanks for a job well done!
Sarver Cleaning Services does an excellent job for us, month after month. Richard has been very accommodating in tailoring his services to our needs. His crew is always friendly, courteous, and conscientious. Richard is a hands-on boss who follows up with his clients to insure satisfaction. Highly recommended!!
Very pleased with the services provided by Sarver Cleaning Services. Richard and his crew always do a wonderful job on our carpets and the prices are great!
GET AN ESTIMATE
Be a part of hundreds
of happy customers.
Subscribe
Join our email list for special offers and discounts